Sensory, Inc. is the leader in speech technologies for consumer products, offering a complete line of integrated circuit and software-only solutions for speech recognition, speech synthesis, speaker verification, music synthesis, and more. Sensory's products are widely deployed in consumer electronics applications, including Smart Phones, Automotive, Bluetooth™ products, toys, and various home electronics. Sensory's customers represent the leaders in consumer electronics, such as AT&T, BlueAnt Wireless, Hasbro, JVC, Kenwood, Mattel, Mitsubishi, Toshiba, Uniden, VTech, Samsung, and Sony. The company can be found on the web at www.sensoryinc.com.
As the company business expanded and moved to larger offices, Sensory's IT infrastructure needed a secure, affordable, high quality, and reliable network and phone system. They wanted to effectively communicate and share information between the Santa Clara, California, and Oregon offices. Sensory's IT administrator was also leaving the company and so Sensory was faced with making a decision whether to hire his replacement or outsource their needs. They interviewed several IT service providers and eSudo was selected to become their business partner because it was a good pairing of personalities, philosophies, operating methods, and competencies.
What did eSudo do for Sensory?
eSudo started with network assessment and interviewed Sensory's staff to assess their computers, network, and phone system. Based on the network assessment, eSudo provided the Technology Management Plan to proactively monitor and manage Sensory's computer network, host email archiving and security (anti-spam and anti-virus), and install a new VoIP phone system. The new phone system effectively lowered communication costs, preserved past investments, and provided high performance and carrier grade voice quality.
Having a clear understanding of Sensory's needs and goals, eSudo is able to: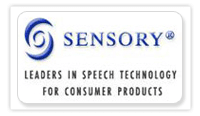 When our in-house IT technician left, we decided to hire eSudo as opposed to hiring


Johnny C,
Sensory Inc, Santa Clara, CA