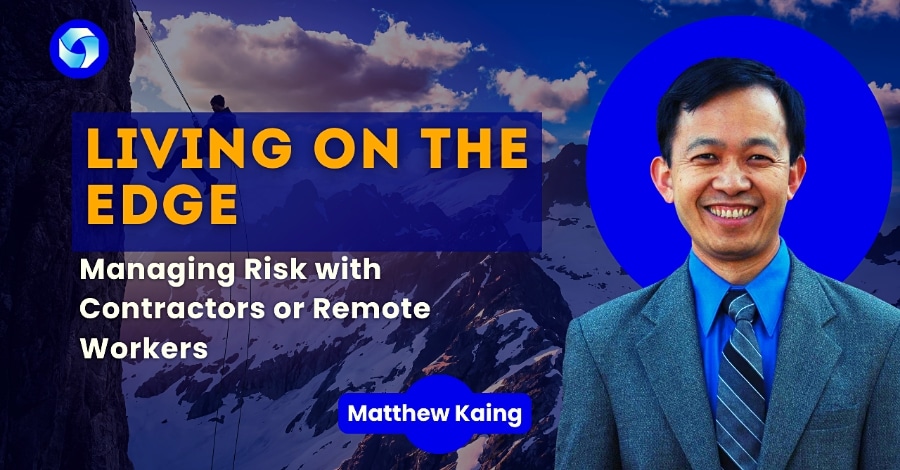 Working with a contractor or remote worker can be a great way to expand your business, but it also comes with a certain level of risk.
In this post, we'll discuss the steps you can take to protect your business from potential security breaches and other risks associated with contract workers. We'll also provide tips for managing those risks.
Establishing protocols for contractors and remote workers: what you need to do and how to do it
Before you bring on a contractor or remote worker, there are a few things you need to do to protect your business.
[youtube https://youtu.be/d5D98oi9TxM]
The first is to establish protocols for how they will connect to your network and what access they will have. You'll also want to make sure they are using a secure connection and that their computer is properly protected with antivirus and malware software.
You'll also need to create a plan for how you will handle security and risk if they are ever compromised. This includes having a process for identifying and mitigating any threats, as well as developing a communication plan for notifying your team and clients.
By taking these steps, you can help ensure that your business is safe and secure, no matter where your workers are located.
There are many benefits to working with a contractor or remote worker, but it's important to remember that there are also associated risks.
Here are a few tips for protecting your business:
Make sure that all contractors and remote workers have signed a confidentiality agreement.
Restrict access to sensitive data and systems only to those who need it.
Implement a strong security protocol, including firewalls, virus protection, and malware removal software.
Regularly back up your data, and make sure that you have a recovery plan in place in case of disaster.
Maintain contact with your contractors and remote workers, and ensure that they are aware of your security protocols.
Regularly audit your systems to ensure that they remain secure.
By following these tips, you can help protect your business from the risks associated with working with contractors and remote workers.
Book your Free Risk Assessment at https://ask.esudo.com/