eSudo delivers a groundbreaking enterprise-class solution to small businesses – a managed "desktop" filled with the industry's most popular business applications, available from any devices, including laptops, iPad, Android Tablets, and zero thin client, with access to the Internet. Our managed desktop solution eliminate the need for up-front investments and avoiding the complexity of maintaining, patching, and managing a large physical desktop environment or a complex virtual desktop infrastructure (VDI) solution.
eSudo's Remote Desktop and Virtual Office enables you to bring your computing environment from the office to your home to any Internet-connected personal computer, without taking along a laptop or storage media – a Web address is all you need. And using the Virtual Desktop is nearly transparent for the end user, with full application features and performance supported, including local and remote storage and printing of your files.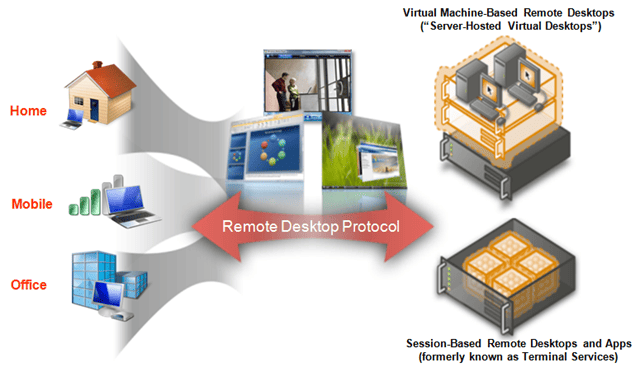 eSudo's Remote Desktop and Virtual Office features and benefits:
eSudo's Remote Desktop and Virtual Office include a full Microsoft Windows Desktop from a highly redundant, managed data center directly to your employees, regardless of location. It includes technologies that improve performance, availability and security. Your employee operates a familiar Windows environment, which is completely managed and maintained. We provide the desktop and all remote support services required to support your employees.
Discover how eSudo's Virtual Desktop can help your business succeed.